History and Museums
County Mayo on the West Coast of Ireland
Here you will find links to historical articles related to County Mayo and you can visit the 'Museums of Mayo website' for information on the museums.
As well as the links there are also many historical articles under the various towns and communities.
Archaeology
Kilcashel Landscape Project - a multidisciplinary archaeological investigation of a rural townland called Kilcashel, just south of the village of Kilmovee, in County Mayo.
Earthsound Associates - offer a range of geophysical services for use on land, wetland and water, catering for clients in the community, public, commercial and academic sectors.
Many of the towns and communities in "Mayo on the Move" have sections on History and you can find them at the following links.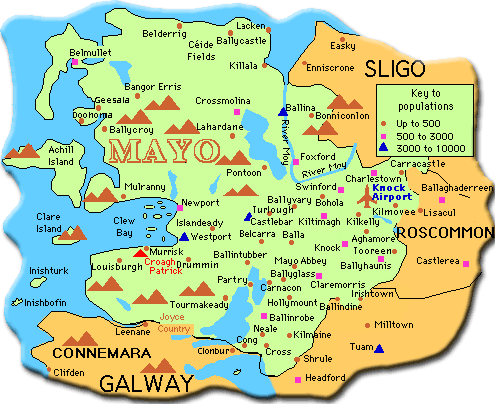 If you are looking for accommodation in Connemara please visit our Connemara Accommodation Website